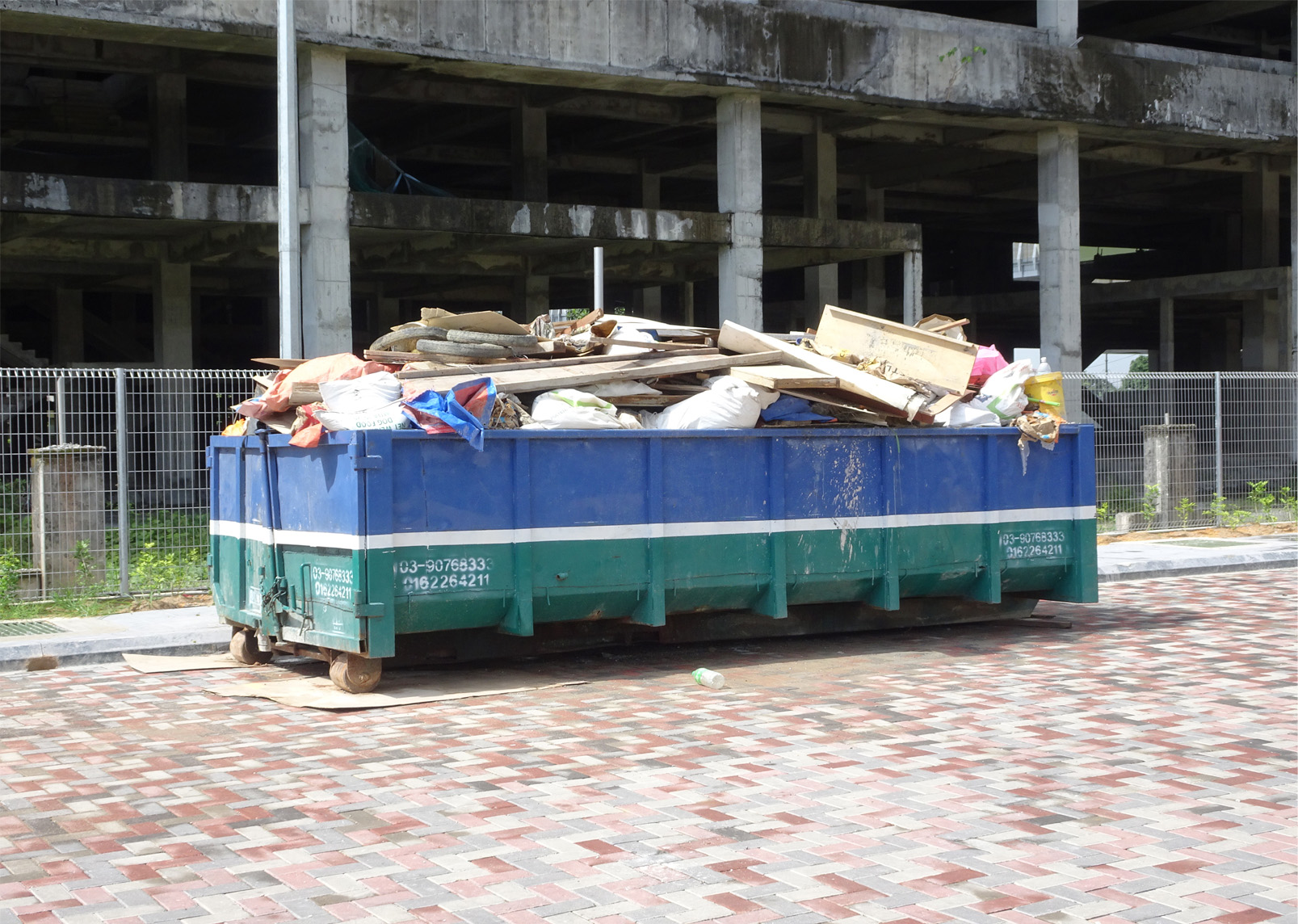 No matter what size trash removal project you're taking on, Dumpster King can help! We offer roll-off dumpsters for rent in multiple sizes, which makes us a great resource for disposing of debris from smaller renovations and major construction projects alike. Whether you need a commercial or residential dumpster rental, we're the name to know in Worcester and beyond for fast, convenient, budget-friendly dumpster rentals. Call or email us today to get started!
We'll Help You Choose a Size!
At Dumpster King, we can help you decide what size roll-off dumpster you need for your clean-up, construction, or demolition project. No matter what you're undertaking, it's important to have the appropriate roll-off container size so that your debris can be disposed of safely.
Provided that you aren't throwing away anything that is toxic or hazardous, our expert team can help you figure out the perfect size for your project. Here are the sizes of roll-off dumpster rentals that we offer:
10-Yard: This size is perfect for minor remodeling projects for small kitchens or bathrooms. Or, if you are replacing a shingle roof up to 1,500 square feet in size, this size roll-off dumpster can safely fit all of the old shingles and debris. Dimensions: 12 ft long x 8 ft wide x 4 ft high. 
20-Yard: For slightly larger remodeling or demolition projects, this is the dumpster to go with. It's great for deck removal up to 400 square feet, as well as cleaning out your attic, garage, or basement. Dimensions: 22 ft long x 8 ft wide x 4.5 ft high.
30-Yard: For the largest residential projects, you're going to need this size roll-off dumpster. You can dispose of the debris from new home construction or the demolition of a two-car garage with this roll-off container size. Dimensions: 22 ft long x 8 ft wide x 6 ft high.
40-Yard: This roll-off dumpster is optimal for commercial projects. To dispose of debris related to the major construction of homes, businesses, and more, this is the best size for you. It's the largest size that we offer in our dumpsters for rent. Dimensions: 22 ft long x 8 ft wide x 8 ft high.
Whatever the project, we have the perfect roll-off container for you! Call Dumpster King today to learn more about renting dumpsters from our team. We are more than happy to help you determine the perfect-sized dumpster for your cleanup or construction needs. 
A local, family-owned business that's fully licensed and insured, we proudly serve Worcester, Sutton, Framingham, and all surrounding areas. Call now for your free estimate, and discover how easy renting a dumpster can be!