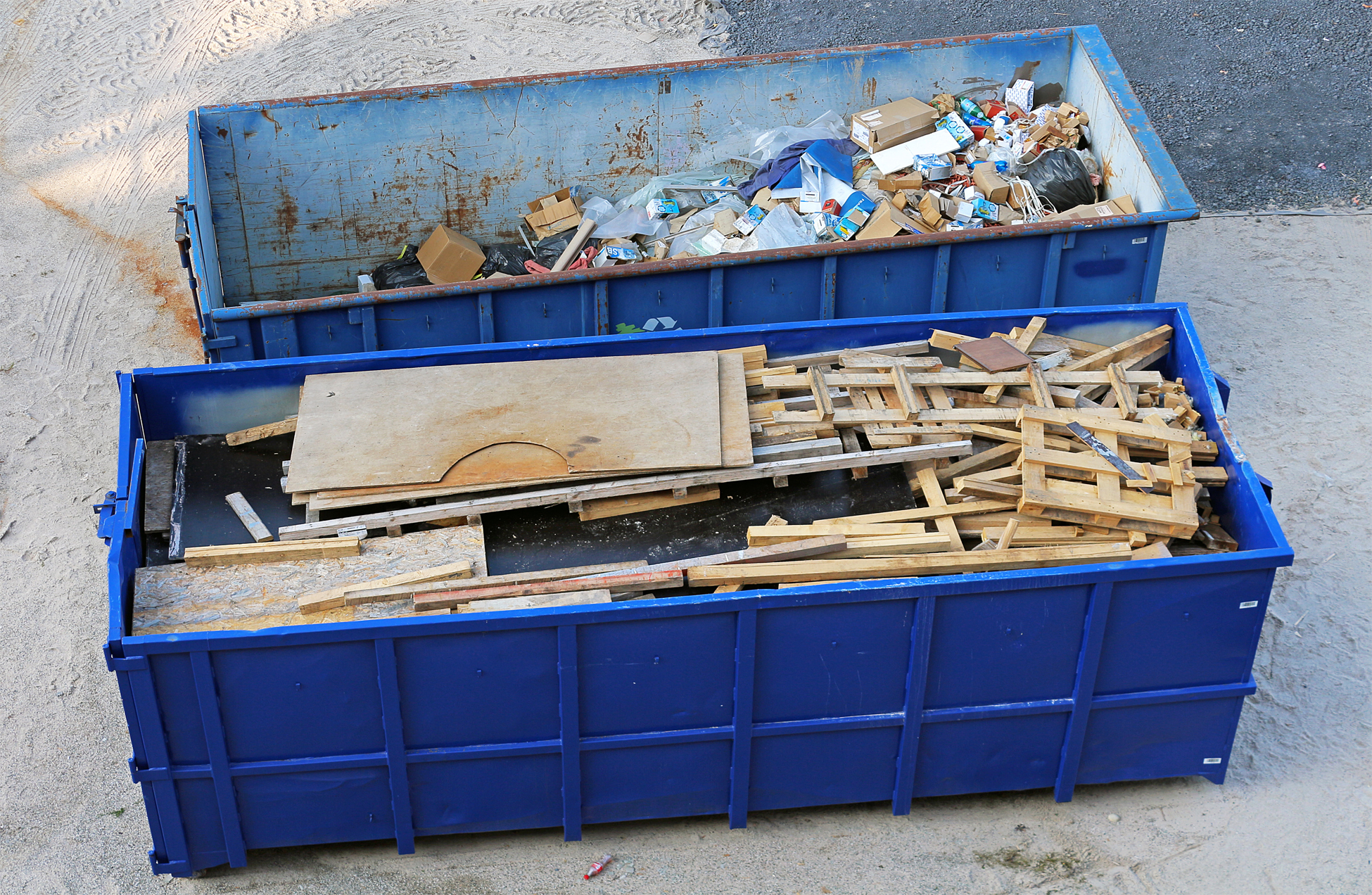 Are you now undertaking your annual house cleaning effort? Do you have plans to replace all of your building's siding? Are you almost finished renovating your entire basement? Whatever kind of residential or commercial project you have in store, you'll need a safe, convenient depository for all of your loose garbage, unwanted items, and construction debris. And that's why you need to rent a dumpster from Dumpster King right here in Worcester County.
Speedy and Convenient Dumpster Rentals
At Dumpster King, we offer a wide variety of business and home dumpster rentals designed to make your property cleanup project go smoothly. We offer several different kinds of units for roll-off dumpster rental, which allows you to determine precisely which option best suits your needs. Whether you're performing a junk hauling project yourself or you're tackling an ongoing renovation project, you'll be able to rent a dumpster from our team without any hassle.
Dumpster King's roll-off dumpster rental units can be dropped off at your address in a location of your choosing. We'll take care to protect your property and adhere to any special instructions you might give us.
When you arrange a drop-off or pickup appointment with us, you'll be able to work according to your own schedule. We vow to be prompt and punctual no matter what. In fact, we're usually able to do next-day deliveries! We're your answer for top-notch convenience and reliability in Worcester and beyond.
Affordable Dumpsters for Rent
Renting a dumpster doesn't have to break the bank. At Dumpster King, our dumpster rental prices vary depending on the size and duration of your rental; however, we're happy to work with you to figure out a rental plan that matches your project and your budget.
When it comes to deciding on the size of your roll-off unit, you can select from four different sizes: 10, 20, 30, and 40 yards. The dumpster rentals at Dumpster King are designed with your convenience and satisfaction in mind, and each size caters to different types of projects. Whether you need a commercial or residential dumpster rental, we'll gladly discuss the details of your project and recommend the perfect container for your needs.
Below is a list of the specific dimensions of all four units and the items that are best suited for each.
10-Yard Dumpsters

[12ft x 8ft x 4ft]

Spring cleaning rubbish
Refuse from a minor basement cleanout
Refuse from a one-car garage cleanout
Debris from a small kitchen or bathroom remodel
Debris from a shingle roof of up to 1,500 sq. ft.
20-Yard Dumpsters

[22ft x 8ft x 4.5ft]

Garbage from a whole-house cleanout (including basement, attic, and garage)
Debris from a deck removal of up to 400 sq. ft.
Multiple rooms' worth of furniture
Siding materials from a small home or garage
30-Yard Dumpsters

[22ft x 8ft x 6ft]

New home construction debris
Whole-house renovation debris
Junk from a commercial property cleanout
Commercial roofing materials
Debris from small-scale demolition (e.g. two-car garage)
40-Yard Dumpsters

[22ft x 8ft x 8ft]

 

Commercial-grade debris and rubbish
Remnants from large-scale construction projects
Refuse from commercial renovation or demolition
Whether you're a homeowner, real estate agent, or commercial property manager, you'll see the unique benefits of Dumpster King as soon as you call. Boasting a friendly staff, flexible scheduling, and affordable rates, our team is your one-stop solution for when you want to clean up your property at your own pace.
With our roll-off dumpster rental options, you'll be equipped with all the tools you need for a truly successful project. For more information about our dumpster rental prices and how to make an appointment for your very own dumpster service, call or email us now. Offering dependable dumpster rentals in Worcester, Sutton, Framingham, and beyond, we're here to help!
The dumpster service at Dumpster King is not available for radioactive, volatile, highly flammable, explosive, biomedical, infectious, toxic, or hazardous materials.