Professional trash removal is a great way to kick-start a remodeling project, speed up your property cleanup, and more. Whether you're interested in large-scale garbage removal services to clean out an old estate or are just looking for a professional to perform responsible appliance disposal, call Local Dumpster King. Our team of trash haulers can handle jobs of all sizes and is able to accommodate your schedule and deadline. Because we're a local team right here in Sutton, MA, we can provide all Worcester-area residents with prompt attention and service. Contact us today, and take the first step toward revamping your home or business! You'll be amazed at the difference that trash removal can have on your property.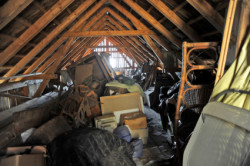 Our trash haulers will start by speaking with you about which items are on the "chopping block" and which, if any, need to stay where they are. Based on your goals, we will then formulate a strategy that will effectively and speedily remove trash from your premises. This includes determining the exact number of staff members required to complete the job with the utmost efficiency. We are careful to follow customer instructions to the letter to ensure that nothing that was meant to be kept is ever junked. The trash haulers at Local Dumpster King will also take every precaution to protect your surfaces while we remove trash. We're even available for commercial weekly pickups!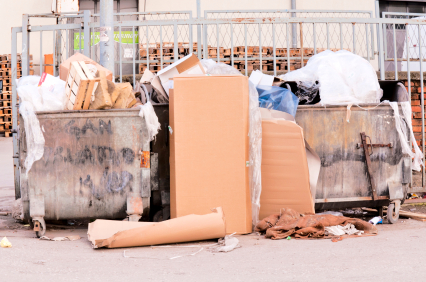 At Local Dumpster King, our trash removal services can be customized to accommodate whatever items you need taken away. Most commonly, these include:
Concrete rubble
Post-demolition debris
Junk from cluttered estates
Waste from foreclosed homes
Post-fire remnants
Roofing and construction materials
Tree stump debris
Yard waste
Foreclosure Cleanouts
Many times, homeowners who have lost their homes to foreclosure vacate the property quickly, leaving behind many unwanted items. This slows down the resale process and generally causes a hassle. If you're a real estate agent or bank representative looking for a way to eliminate unwanted items fast, contact Local Dumpster King. Our trash removal services team can help you say good riddance to those discarded objects and help you prepare the property for showings. Whether the building in question is a small bungalow or a large, sprawling home, you can expect competent, speedy workers who are eager to help you clear away all rubbish and assist you with moving on in the foreclosure and resale process. We'll even sweep the property clean with a broom, leaving it tidy and neat.
Construction Debris Cleanup
Customers who have recently had any kind of major addition or renovation performed on their property understand that the job is not finished when the final nail is hammered in. Although your new roof or brand-new deck might be done, there is still the matter of cleaning up all of the construction debris. If your contractors have left behind heaps of dirt, scrap wood, concrete, and other unwanted items after they finished their work, contact the garbage removal team at Local Dumpster King. We'll finish the job and leave your property clear and safe. When we're through, the only evidence that you had any work done on your property will be your beautiful new space itself!
Our team offers full trash removal services to customers in Worcester, Sutton, Oxford, and other nearby municipalities. We are a family-owned construction cleaning and junk removal company that is honored to help our neighbors successfully complete their property improvement projects. Don't put off cleaning out that basement or attic any longer! Make the best use of your space: Contact Local Dumpster King today for a free estimate.
Local Dumpster King does not perform trash removal service for radioactive, volatile, highly flammable, explosive, biomedical, infectious, toxic, or hazardous materials. We apologize for any inconvenience.